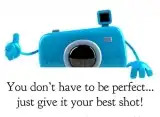 Amateurs
Category

Created

Saturday, 02 June 2012

Group Admin
Hi all!
I'd like to introduce you to the start of Storytogging, telling a story through photos.
It'd be greatly appreciated that you have a look and #storytogging on social media every time you post a photo with a story
storytogging.blogspot.com.au
Please like the facebook page :)

Hi, new to this site. I've enjoyed taking pictures for many years, but just recently started learning the art of photography. This is one of my first macro shots in manual mode. Any input is appreciated. thankyou

I am new to this site. I'm an amateur photographer. I'm hoping to sell my photos and have them on things like cards, calendars, puzzles etc. This photo is one of a few in the series : Lightning Dice. Straight from the camera. I used Christmas lights.

hello everyone. I have a little bit of photography background. about 20yrs ago i did photography in the school districts (dont we all know how awful our kids school pictures looks growing up, but we had to buy them) well since the day of digital has come around I am stepping back out.

Hi everyone. I have just recently upgraded my camera and have been so enjoying it. I am not really new to photography, I did some in High School and as just a hobby after, I have just this last year really started exploring the joys of the digital world. Here is a pic I took yesterday.
This group is for those of us who are just discovering the awesomeness in the wonderful world of photography. Whether you have a DSLR camera or not you are welcomed. All you need is the passion of photography. Professionals or those passed the amateur stage are invited to provide constructive criticism (not photos)on members photos, which should aid in unveiling true photographers.  Welcome! Have fun and share the joy. Photo Challenges coming up soon!!! 
Category

Created

Saturday, 02 June 2012

Group Admin
Displaying 3 of 3 Discussions