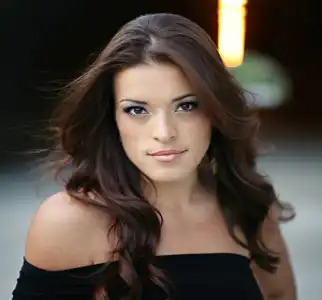 One's passion for photography and the opportunity to make it one's life work comes to each photographer differently. Some must work at it for years before they are recognized for their achievements with awards or large fees. Others work equally hard, but are able to grasp not only the skills of photography quickly, but also project their personality in such a manner that they become a blazing light. They attract clients as much for the experience of working with them as the quality of their images. Such a photographer and human being is Jasmine Star.
The transition from non-photographer to one of the world's most sought-after wedding photographers seems to have occurred in a momentary flash of light for Jasmine. During 2008, she was a student at UCLA Law School, one of many, no doubt, who once thought the law would be his or her life. She was also one of many who one day must face the realization that the law or any career was a wrong choice. Finding the right one, which is often the case, came from an unexpected source for Jasmine. She left law school to be with her sick mother and accepted a wedding proposal from her longtime boyfriend.
As she was making a decision about a photographer, she found David Jay. His work not only fit perfectly with what she wanted for her wedding, but also lit the spark within her to become a wedding photographer. It must have burned strongly because following her honeymoon she quit law school and made a full-time commitment to photography. Despite her misgivings about leaping into the unknown, she jumped, and became a star.
By 2009, American Photo magazine voted Jasmine as one of the top 10 wedding photographers. During 2010, Photo District News named her as one of the top 10 most influential photographers. Her photos have been featured in Bride & Groom, The Knot, Cosmopolitan Bride, Inside Weddings, Professional Photography and many other major publications.
Jasmine's photography style is best described by her concept, Life in the in Between. For her, there is a moment in time that is neither prompted by what she asks a couple to do nor what is happening in real time. Her best photos occur in between, when a couple is briefly uninhibited and not aware of the camera. As she says, "It's right before the kiss and right after."
Jasmine Star photographs 25 to 30 weddings each year, many in destination locations, such as Costa Rica. Her husband, JD, is the second shooter of their assignments; and, together, they will take 2,500 to 3,000 images at a wedding and show the client 800 to 1,000.
In terms of equipment and technique, Jasmine uses a Canon 5D Mark II and shoots mostly with a 50mm f/1.2, 85mm f/1.2 and 24mm f/1.4. She doesn't use a flash or any lighting equipment until it is absolutely necessary, during an evening reception, for example. She prefers natural light so much that it isn't unusual for her to push her images to ISO 2,500–6,400. She also believes in cropping images as they are shot. Although Photoshop is a useful tool, she relies on it sparingly. She also likes to photograph beautiful couples in contrasting locations, such as an alley or industrial setting. Jasmine has a natural talent to relax people with her infectious laugh and warm, caring and genuine personality. She also advises aspiring commercial/wedding photographers that an excellent Web site is critical to success.
Jasmine's Web site is jasmine-star.com and her blog, jasminestarblog.com.
People who read this PhotographyTalk.com article also liked:
Feel free to also view our people photography forum
Photograph provided by Jose Villa