Photography Reviews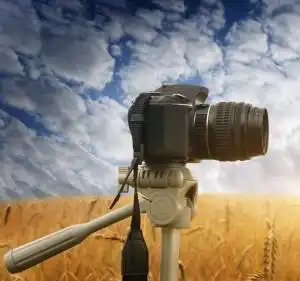 Tripods are generally made of two components: the legs and the item between them and your camera, called the head. Its purpose is to provide both mobility and rigidity to camera movement. A ball head is made of a socket and the ball that rotates about a single point in all directions. Because they only require a single mechanism for doing the job, they are more compact than traditional heads with separate axel mechanisms.
This gives multiple advantages, among which is a quicker operation. All you have to do is find a suitable position for your camera and twist it to hold.
The movement also feels a lot more natural than on a classic head with multiple levers. It basically works a lot like your head an shoulders.
When you go shopping for a tripod or a head, a ball head in this case, there are a few things to look out for. Always check the weight capacity of a model because you don't want to take it home to find out it doesn't really support your bulky DSLR. Also pay attention to the quick release mechanism because most manufacturers have their own design for this mechanism.
Here is our choice for top 11 ball heads :
1.Sirui G-10 Ballhead with quick release
360 degree panoramic function, 40lbs load capacity, Arca Swiss type mount
Adjustable Manual Drag Control, Magnesium Alloy, Arca Swiss compatible
Supports 22lbs, Portrait Angle Selector, Q2 Quick Release
Precision cut with safety lock, 40mm plate, strong and light aluminum alloy
Load capacity 22lbs, ¼ inch camera mount screw,
Friction control, quick release with secondary lock, repositionable locking lever
7.Vanguard SBH-30 Lightweight Ballhead
Extremely light, 40mm plate, great for monopods.
8. Opteka TS-1
Quick, one handed positioning, bull's eye style single bubble level , quick release plate.
9.Fancier Pro Heavy Duty Ballhead
Lock and drag controls quick release plate , very lightweight.
10. Velbon QHD-51Q
Quick release plate, very lightweight
11. Vanguard GH-100
GPR System, 72 click panoramic rotation, frictional control system.
Recommended Reading: