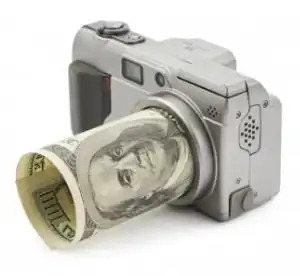 Starting and finishing a personal photographic project can be a very difficult thing to achieve. You might have a fantastic idea or you might be driven by a strong cause, but you lack the financial resources to press forward . Fortunately, you are not alone. There are some well intended people who run organizations that help gifted, but materially challenged photographers. Most of these grants are offered for photojournalistic and documentary style projects, but there are some for the fine art world. In most cases, projects have to be presented in full detail, or the grant is offered as an award in a project contest.
If you are considering applying for any of these grants, we strongly advise you to be prepared. Have everything you want to achieve on paper, including mission beliefs, hope for the outcome and, most important, be honest. Here is a list of some of the most important photography grants being offered today.
Emerging photographer Fund 2013
Initiated by Magnum's David Alan Harvey in 2008 , this grant was created for supporting young photographers and their personal projects. It is addressed to both journalistic projects and work of personal artistic imperatives.
This organization sponsors photographic projects that target public education about endangered cultures, threatened environments and subjects of current social concern. Once accepted, they also offer support with marketing and PR.
This is a 5000$ grant offered to a winning project of humanitarian or environmental nature. Some of the past judges of the grant have been Steve McCurry and Jim Brandenburg.
Center ( formerly Santa Fe Center for Photography)
They are a non-profit service organization that helps young, talented photographers find their creative goals through feedback, support and opportunities. They have a range of annual prizes, public exhibitions and educational presentations.
Dorothea Lange-Paul Taylor Prize
Duke University's Center for Documentary Studies has been offering this prize for 23 years. It was created to encourage the collaboration between photographers and documentary writers, in the tradition of the two famous people it was named after.
One of the largest image banks in the world has grants as well. They offer to enable photographers to shed light on significant social and cultural issues, as well as to stretch new boundaries in creative work.
Created to help open doors for artistic expression by providing grants to artists who are having a hard time in getting mainstream opportunities, for reasons such as race, gender or social philosophy.
With a prize of 1000$ and mentorship for the project, the Luceo Awards focus on long term projects coming from developing photographers.
Also Read: 5 COMMON REASONS FOR TAKING PHOTOS FOR FREE AND WHY IT IS WRONG TO DO SO.
Recommended Reading:
Image credit: violin / 123RF Stock Photo