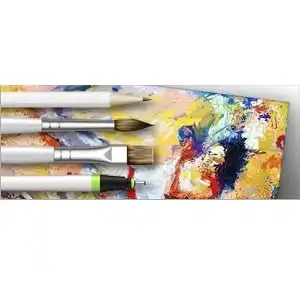 Ambient Design, Ltd. has quickly launched its new version of the ArtRage app for iPad (v1.4), which is featured in TV commercials for the new iPad model. Ambient upgraded the previous version of ArtRage, so it would provide the creative tools and color quality to match the iPad's high-resolution 2048 x 1536 Retina Display.
ArtRage is an app that simulates painting with oils and watercolors, but on the digital canvas of an iPad. ArtRage includes the largest creative surface of any painting app at 2048 x 2048. Users will also find digital representations of traditional painting tools, such as an oil brush, airbrush, palette knife, paint roller and paint tube, inking pen, chalk and crayon.
ArtRage for iPad v1.4 can be downloaded from the Apple iTunes Store at a special introductory price of $4.99 (regularly $6.99).