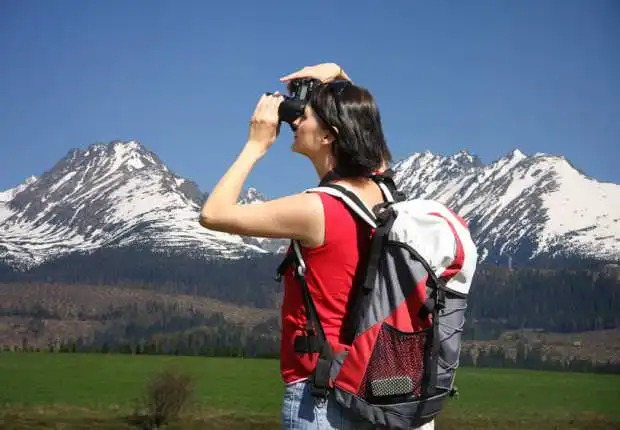 I know there are many newcomers to photography out there. To them, the advice given by a professional can sometimes make the difference between time wasted and time saved, success or failure. The Internet is full of advice, from all kinds of photographers, some of it good, some not so much. To help you "young photographers" out there, I've compiled a list of tips from a few professional photographers, from fields of work such as portraiture, fashion, photojournalism and wedding photography. I've also added some of my own. Hope it helps. Enjoy!
1. Don't be afraid to use abstract elements. They don't always have to be connected to work together.
2. Print your photography. The larger the better. This goes for most art forms.
3. Share your photos with your friends and family.
4. Do so with strangers as well. Pro bono projects can make a great difference in your career.
5. After you print, frame. You'd be surprised how much good a quality frame can do for your photograph.
6. Costco and Ikea offer cheap, decent quality frames.
7. Start photographing your friends. They can make great models, simply because you already know each other.
8. Offer your work as a gift.
9. Enjoy the thrill of photographing complete strangers. It might not be easy at first, but once you get the hang of it, it becomes like a drug.
10. Candid photos often have more drama.
11. Natural light is the best light, but not for all photographs.
12. Know what kind of light is best for all situations.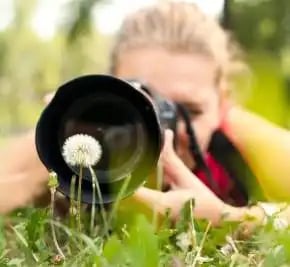 13. The 35mm focal length is the ideal one. It's the closest to the human perspective.
14. Use high ISO when necessary. Especially if your camera is less than four years old.
15. Don't carry a tripod with you everywhere you go. Sometimes you can just improvise a steady shot on location.
16. Avoid overexposure. Underexposure is still savable.
17. Stop shooting photos of the homeless to make your work look artsy.
18. The best photo opportunities come in the least expected situations.
19. Include humans in your photos. It's a sure bet to make them more interesting.
20. Photoshop was made for improving images, not turning bad ones into good ones.
21. Everyone thinks they're a photographer nowadays. Be prepared for it.
22. Flying half way across the world for a good shot is not necessary. Some of the best stuff is just around the corner.
23. If you have a grip on your camera, don't shoot portraits with it pointing downwards.
24. I know you think your camera is a nice toy. It's not, it's a tool.
25. Study painting. In terms of composition, they are very much alike.
26. When you chose photography as a profession, you're not picking out a job, you're choosing a lifestyle.
27. Stop finding excuses to go out shooting.
28. Try to be original as much as possible.
29. Photography is about storytelling.
30. Colored cameras draw way too much attention.
31. The more gear you carry around with you, the less you will enjoy actual photography.
32. A good self-portrait is often harder to take than a normal one.
33. People who laugh when photographed always reveal a part of their true character.
34. Blend with the environment when out shooting. You don't want to draw unwanted attention.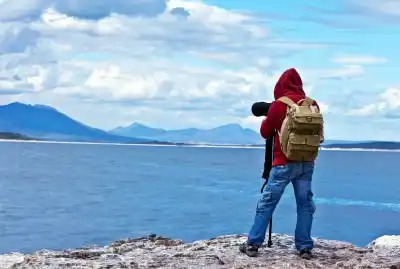 35. Landscape photography has been done too much.
36. Enjoy the process. There is no point in pursuing photography if you stop enjoying it.
37. Never delete anything. You never know when a photo you might have first overlooked can become priceless.
38. Show some respect whenever photographing someone or something new.
39. In street photography, the real shots are taking with wide angle lenses, not telephoto.
40. Photography + traveling = Love
41. For the love of all that is good, learn how to read a histogram.
42. A noisy or blurred photo is better than no photo at all.
43. Rain is your friend. Don't be afraid to go out and catch some cool drops. Just make sure you protect your gear.
44. When faced with a unique moment, don't forget to enjoy it and don't lose yourself in the attempt to capture it.
45. Take care of your basic needs before shooting. Don't do it hungry or thirsty.
46. Photography is one of the best ways to find yourself.
47. Reading isn't just for college students, read photography related books.
48. Sharing is the way. Don't keep your secrets to yourself, because in the end you will be doing the world and yourself a favor.
49. Shoot constantly. Camera, iPhone, doesn't matter.
50. Learn how to capture the decisive moment. A high frame rate usually helps.
51. An expensive camera/lens does not equal a good photographer.
52. RAW only.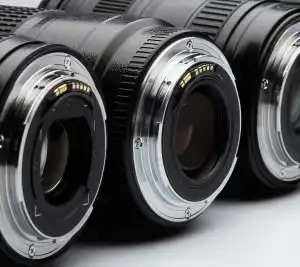 53. Prime lenses will help you learn better than zooms.
54. Photo editing is equally important and hard as classic photography.
55. The rule of thirds is crucial and it works most of the times.
56. Macro photography is harder than it seems and it certainly isn't for everybody.
57. A good UV filter can replace a lens cap.
58. Stop spending too much time on photography forums. Pick up your camera and go shooting.
59. There is beauty in all things if you really try to see it.
60. Film is not better than digital.
61. Vice versa.
62. No lens or camera will make you a better photographer.
63. The "exclusive" glass won't make your photos better.
64. Look out for what your favorite photographers are doing, but don't spend too much time on it.
65. Parties and DSLRs don't mix well together.
66. Yes, girls dig photographers. For now.
67. Converting your photos to black and white does not automatically make them artistic.
68. Don't tell people you use Photoshop because they will think less of you. Use the term "digital darkroom" instead.
69. Don't take photos of everything you see. Learn how to be selective.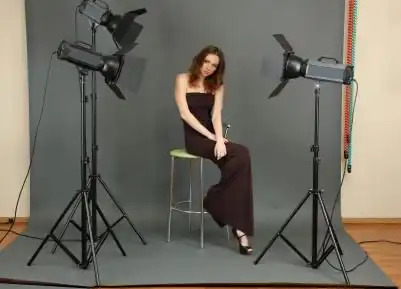 70. Backup all your images.
71. Hand straps are better than neck straps.
72. Get closer when shooting something.
73. Be a part of the scene you're shooting.
74. Get down on your knees or belly. A different perspective will make a better photo almost every time.
75. Focus less on technique and more on composition.
76. Hide the logo of your camera with black tape. It draws less attention.
77. Always underexpose a bit when shooting in broad daylight.
78. The more shots you take, the better you will get.
79. Shoot the same thing at different exposure values.
80. Show only your best work. Always, no exceptions.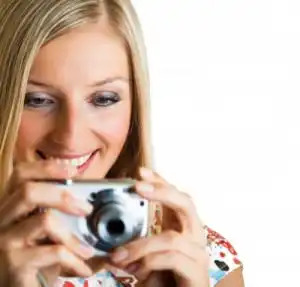 81. Point and shoot cameras can be very handy sometimes.
82. Join at least one online photography forum.
83. Don't be afraid to critique the work of other photographers. Just make sure they can learn something from it.
84. Think twice before you press the shutter release.
85. Unless it's photojournalism, a good photograph needs no additional explanation with words.
86. Alcohol and photography are not a good combination.
87. Worship no photographer.
88. Film grain = beauty.
89. Get a messenger bag instead of a classic camera bag.
90. Keep it simple.
91. Photography is based on light. It's the most important element.
92. Find your style, your "voice" and stick with it.
93. Photo processing greatly benefits from the presence of a second monitor.
94. The best way to convert your photos to b/w is via Silver EFEX pro
95. Have a camera with you at all times. Or at least make a habit of using your phone at its best.
96. Never let photography keep you from enjoying life.
97. Your camera is not jewelry. Use it until it cracks open.
98. Shoot straight. Leave tilted photos to amateurs.
99. Have confidence. If you do, so will your models.
100. Always treat assistants with respect.
101. Get rid of your kit lens.
Also Read: THE 19 MOST EXPENSIVE PHOTOGRAPHS EVER SOLD
Recommended Reading:
Image credit: belchonock / 123RF Stock Photo Image credit: samot / 123RF Stock Photo Image credit: mathom / 123RF Stock Photo Image credit: erashov / 123RF Stock Photo Image credit: photopiano / 123RF Stock Photo Image credit: luckybusiness / 123RF Stock Photo