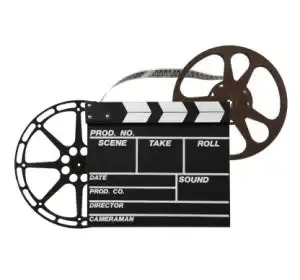 The summer 2012 blockbuster movie season may be remembered more for the growing number of major films being shot digitally than the actual movies themselves. The major digitally recorded movies include
The Avengers
,
Prometheus
and
The Amazing Spider-Man
; and the last two, as well as
The Hobbit
and the
Total Recall
remake, were recorded with cutting-edge RED Epic digital cameras. This technology has approximately 5,000 vertical lines of resolution compared to 2,000 for HD video. Plus, the camera only weighs five pounds.
The advocates of digital cameras say that their strength is creating 3D images. Only digital technology is capable of recording "native" 3D and its greater quality is becoming more evident compared to film that has been converted to 3D.
Traditional filmmakers promote the IMAX format similarly, since IMAX produces the best image when shot exclusively with IMAX cameras and recorded on their 65mm film size. Another anticipated blockbuster for summer 2012, The Dark Knight Rises, will include, for the first time in a major motion picture, more than 60 minutes of IMAX film footage.
The debate of digital versus film for Hollywood is brilliantly presented in a new documentary film, Side by Side. It chronicles the rise of digital moviemaking at the highest level with dozen of interviews from top directors and technology gurus. Side by Side will be shown in some theaters across the U.S. this summer and available on-demand August 21st.